It almost seems that Rockstar Games and music are interchangeable terms when they are mentioned together. Rockstar's DNA inextricably links to music. Sam Houser was the man behind Rockstar Games GTA Online. Also, Sam Houser has a deep love for all musical-related things. Rockstar and CircoLoco only partnered last year to start a record label.
Grand Theft Auto Online has become increasingly manifest in the last two years. It was with this tremendous impulse for musical creation. Beginning with the December 2020 Cayo Perico Heist update includes cameos from Dr Dre and DJ Pooh. Further, it includes Moodymann, Joy Orbison, Palms Trax, and Keinemusik.
Rockstar will continue to feature more music-related content shortly. Dr Dre's VIP Contract is the first VIP Contract in the game files of the "Contract" update. 
Also, it indicated the possibility of a second VIP Contract in the future. Additionally, added a tonne of fresh, as of yet unused, parameters to the DJ Tracks-related functions in the "Criminal Enterprises" update.
You can create your songs in GTA Online.
But more importantly, what is Rockstar's next big musical concept? According to a reliable source, Grand Theft Auto Online will allow gamers to create their own mixes and beats. 
An intriguing occurrence happened when Rockstar's parent company registered the domain name "rapponator.com" back in October 2020. Take-Two Interactive was Rockstar's parent company. 
In September 2009, Rockstar and Timbaland made a collaboration to release Beaterator. Furthermore, Beaterator was a music mixer that let the player create their loops. The two names undoubtedly seem similar. Especially it is given how frequently Rockstar alludes to earlier product releases.
Rockstar has been cooking up this concept for some time. Additionally, Rockstar may decide to debut Michael De Santa in GTA Online. 
It's similar to how it featured Dr Dre's profile more prominently than Franklin Clinton's in the Contract update. A future update might have two parts. The first one is on Michael. Also the other part was on creating your mixes and beats.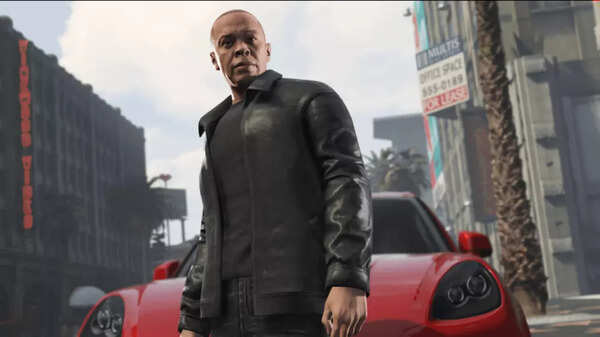 The GTA Online upgrade will also include Michael De Santa. 
Rockstar Games has always been at the forefront of producing distinctive soundtracks for video games. When discussing the Grand Theft Auto series, this is especially true. Players of GTA Online may quickly activate the in-game radio.
Also, they start listening to music like Kendrick Lamar, Frank Ocean, Danny Brown, and many others. Dr Dre, a rapper and record producer, had a significant role in The Contract DLC last year. It is safe to assume that Rockstar Games has always used its games to showcase its musical taste.
Follow us for more updates!