The genuine pleasure, heart, and love that the Channel 4 series spreads couldn't be more welcome in a year. Further, it saw people struggle with even higher levels of uncertainty and turmoil throughout the UK and the rest of the world.
Cancellation of Shows Due to Queen Elizabeth II's passing 
As a result of Queen Elizabeth II's passing, they canceled several TV shows. Hence it includes Strictly Come Dancing. It was to premiere on Saturday. However, GBBO has continued, giving viewers some reassuring evening viewing at home.
All About Episode 1 of the Greatest Bake off!
What was Featured in Tough Cake Week?
The show featured a Tough Cake Week in the opening episode of the new series. Also, it introduced fans to several new bakers. Further, it includes cardiovascular research associate Syabira and nuclear scientist James.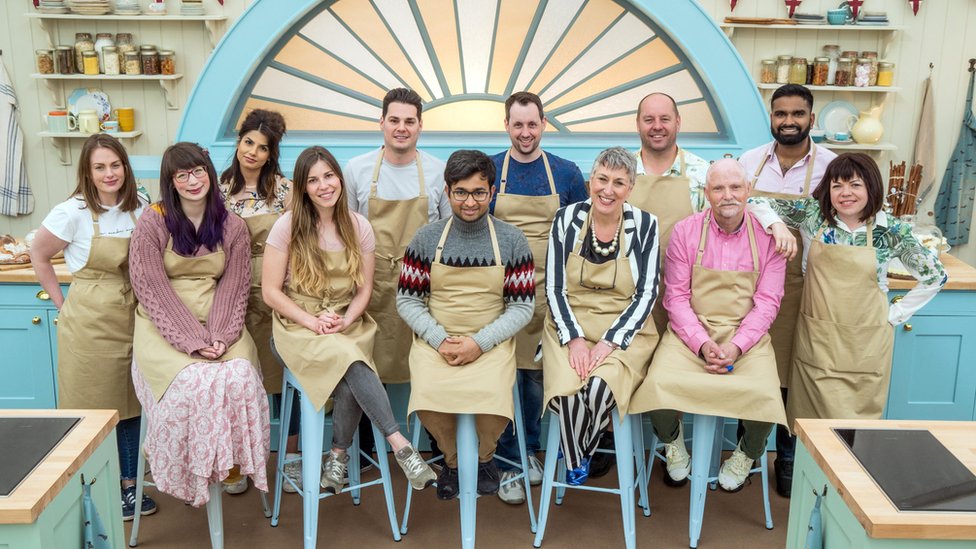 Who all were part of the Episode?
The first entrance included judges Paul Hollywood and Prue Leith joining presenters Noel Fielding. Matt Lucas in dressing up as well-known Star Wars characters. It was with Noel sporting Princess Leia's trademark two-bunned hairdo.
What did the Bakers have complete?
The bakers had to complete a signature where they had to make 12 identical little sandwich cakes. Then they had to take on the difficulty of making a gorgeously iced red velvet cake for the technical. 
Lastly, the finalists created baked replicas of residences. 
After the first episode of the 2022 season of Bake Off, there don't seem to be any frontrunners yet. While bakers like Jürgen and Giuseppe were swiftly labeled leading contenders to win the coveted title last year. There don't appear to be any frontrunners yet.
Was the First episode Uneventful?
Sandro, Janusz, and Syabira are three competent bakers. But nobody has stood out from the rest of the field. The first episode wasn't entirely uneventful because Syabira wept with joy after winning the technical. 
Abdul realized his oven wasn't hot for 40 minutes before nearly dropping his cake on the floor. At the same time, Will and Rebs battled to produce the desired results under severe time constraints. Some of the bakers thrived under the pressure of the fabled Bake Off tent. At the same time, others sweltered under the strict limitations set for them by Paul and Prue.
Meanwhile, Maisam and Maxy were among those that dazzled the judges with their flavors, as was Janusz and his gorgeous floral feat for his Showstopper. Overall, the new season of The Great British Bake Off may not have gotten off to the most dramatic of starts. 
Follow us for future updates!