The world is suffering from a global pandemic COVID 19. This pandemic leads to a full stop on everything, the schools, the offices, the theaters including all the shops and even malls were shut down because of security reasons. No one was prepared to deal with this pandemic but the government people of different countries are ready with their full-fledged plans to imply over people.
We all cannot just sit at home and stop working, because of this concern, the government is all prepared to take major steps so that people can get back on track as before. Vaccines are being distributed to the people by the doctors and many campaigns are also set so that the vaccines can be distributed to maximum people.
England's Secondary Summer Schools
The government of England is ready to begin their offline Summer classes for Secondary school from March 8, 2021. Everyone is aware about the gap in children's education due to online classes in which most of the students must haven't been serious. It will going to be a huge task for the teachers.
The rules to obey when in school: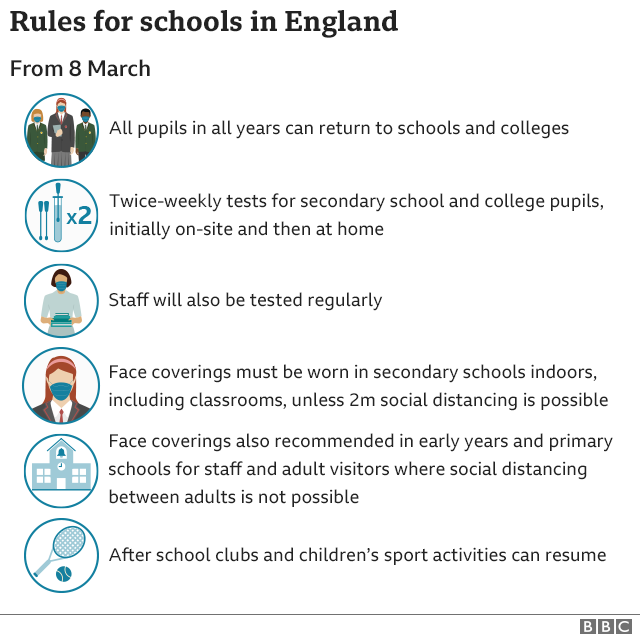 Gavin Williamson, the education secretary, will be raising £6,000 extra funding for the average primary school and £22,000 for the average secondary school. He clearly mentioned the reasons while talking to BBC Breakfast show. He said that these funds are to be raised for the schools so that the schools can pay extra to the teachers which may require them to work extra hours The extra hours and extra pay will be provided to teachers so that the disadvantaged pupils could be helped.
"For two hours a week over a 12-week period, they're able to catch up on average three to five months' worth of lost learning", says Williamson.
Moreover, Prime Minister Boris Johnson is raising extra funding of £420m and £300m for another catch-up project in January. By raising the funds, he is making sure that because of this pandemic no child id left behind. The schools are instructed to take major precautions so that pupils can be safe.
Stay Tuned With Stanford Arts Review for More Updates