Is The Khaleesi Dating Matt Smith!
The much-loved game of thrones actress Emilia Clarke and Matt Smith are now dating. Matt Smith was born in Northampton, England on 28th October 1982. He was the son of Lynne and David Smith. AS far Emilia Clarke is concerned, nearly everyone knows her. Queen Daenerys Stormborn of the House Targaryen, the First of Her Name, Queen of the Andals, the Rhoynar and the First Men, Lady of the Seven Kingdoms and Protector of the Realm, Lady of Dragonstone, Queen of Meereen, Khaleesi of the Great Grass Sea, the Unburnt, Breaker of Chains and Mother of Dragons.
The two were seen recently having dinner together. At the moment we cannot confirm anything. It isn't clear whether the two are dating or not. However many believe that they are. Emilia was seen sporting Emilia stunned on their night out wearing pristine white flared trousers and a stylish dark coloured coat, and tan coloured boots. Matt on the other hand gave a hint of his and her coordinated style by wearing a white top, dark jeans and a grey jacket.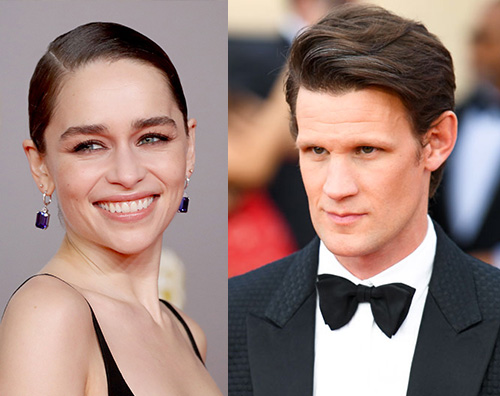 Matt Smith had recently broken up. He was earlier dating Lily. They both had been dating for a while. Now, however, Lily is dating Chris Evans. Emilia has been outspoken about her role in G.O.T. She often spoke about how she was often not comfortable and not happy with certain situations she was put into by the management.  She worked in G.O.T. for eight seasons. Emilia was also very vocal about her dislike of the ending to the famous TV show. She did however enjoy a fair amount of fan following. She gained a lot of popularity and love because of her acting and role in the TV show. The show had ended at a heartbreaking site. Wherein John had to stab the women he loved so much.