Famous American actor Tom Cruise Performs death-defying stunts
Tom Cruise who is known as Ethan Hunt, in the mission impossible series was seen doing some pretty impressive stunts in Norway. This will be the seventh edition for the franchise. He is fitting very well into this role. He is famed for performing all his stunts himself. The actor was recently seen near a mountain in Norway doing so.
Tom Cruise and his History with Stunts
He was putting up a death-defying motorcycle jump. As he was suspended 160 ft into the air. Despite being 58 the actor seems to be pretty confident about himself. This also came in the backdrop of a horrific incident on set. Wherein there was horrible motorcycle explosion on set. This would have dettered many actors from doing so. However Tom as expected continued.
These stunts however far from define his career as an action star. the actor has also completed many other unbelievable feats. Tom Cruise has also completed a 10,000ft skydive, flown a helicopter through London and pulled wheelies on a BMW superbike. The lasts tunt was performed during a high-speed chase for the current film. The actor has time and again been praised for doing such stunts on his own. He has a big fan following owing to this. People from all across the globe watch his movies.
About the Movie
The seventh edition of the sequence is all set to release in November 2021. The shooting for the same began in April this year. They had to complete the shooting while maintaining lots of protocols. This was due to the global pandemic. Lots of delays had been caused due to it. To ensure that no further delays are caused due to the pandemic, Tom took certain big steps. Bieng very afraid of delays and problems he decided to buy a cruise ship.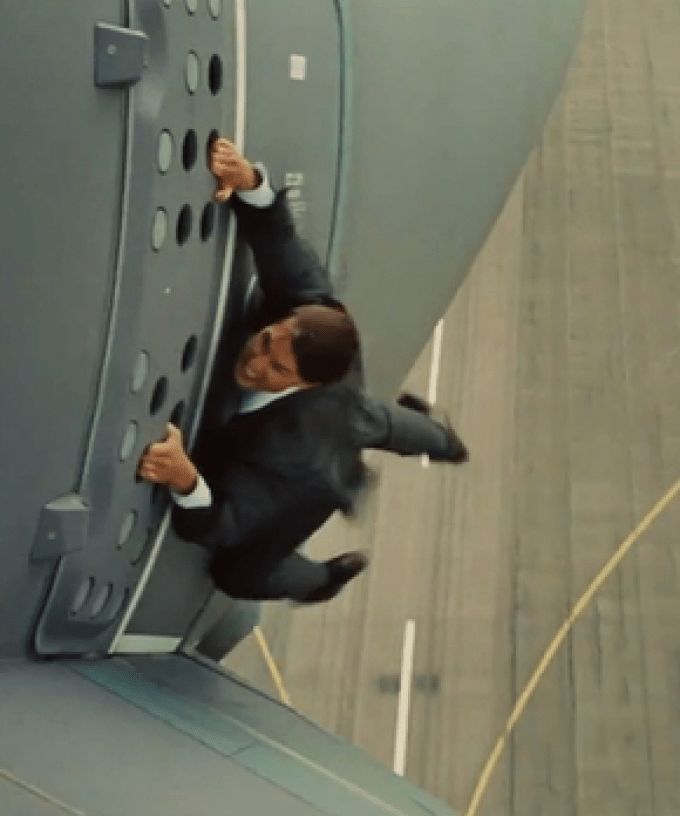 Hopefully, no more delays would be caused and the action packed thriller will be released soon.