MARANTZ INTROS NEW LOOK MODEL 30 AMP AND SACD PLAYER
Marantz recently unveiled two new products. Both showcase its new industrial design language. The Marantz Model 30 integrated amp along with the SACD 30n network audio streamer and SACD player.
 For the last 3 years, Marantz has been trying to position itself in the high-end audio sphere. In addition, it celebrates its the design of the 1960s and '70s. 
MODEL 30
Model 30 seeks to combine tech innovation with tradition. Its design is with e two-stage built. With independent power supplies for both the pre-amplifier and the power amplifier. The preamplifier has an exclusively designed power supply circuit that provides stable power supply. It's should remain unaffected by fluctuations in the power demands from the power amplifier stage. The preamplifier also protects the sound purity with an oversized toroidal transformer. The transformer is dedicated exclusively to the preamp. This goes along with a double shield steel case that's been mount around the transformer. The double shield steel case will help reduce leakage flux. This allows for high current to connected speakers even when faced with the heaviest base.
The SACD 30n network audio SACD player draws on Marantz's proprietary SACDM-3L transport mechanism. It's been built in a way to give the best performance while playing SACDs and CDs. HEOS Built-in gives you access to high bitrate files from music streaming services. These devices are from a wide category. They include Amazon Music HD and Tidal, and multi-room functionality. There's also a USB-DAC and built-in pre-amplifier. Voice control comes from Apple's Siri, Amazon's Alexa, or the Google Assistant voice assistants.
Marantz's Musical Mastering software also allows for optimal digital audio conversion.
Joel Sietsema was quoted 'our main goal in updating Marantz was to effectively capture the timelessness, musicality, and passion the brand has brought to the world for nearly 70 years. This is why we dove into the brand's history first to design the Model 30 and SACD 30n."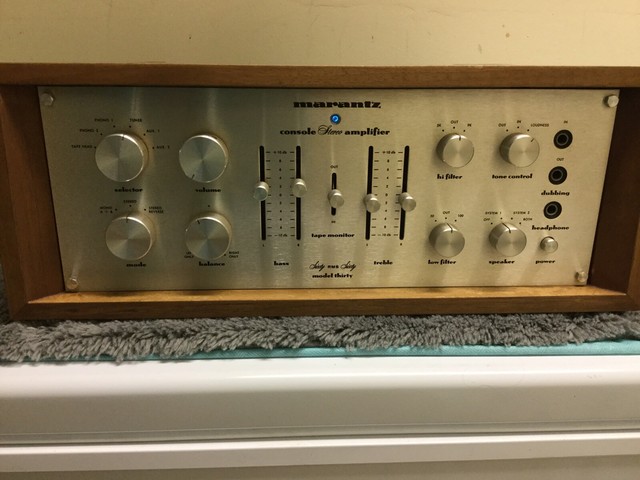 In conclusion, these will add great variety and may help boost sales for Marantz. These are great products and seek to provide an experience to the user which they earlier ma not have ever gotten.