Sony Xperia 5II is a mobile phone of the Sony Mobile Communications Inc. Sony Mobiles is a Japanese multinational telecommunications company headquartered in Tokyo, Japan.
Sony Mobile is owned by Sony Corporation which is also a Japanese multinational conglomerate corporation company headquartered in Konan, Minato, Tokyo. Sony Mobile produce products like smartphones, wearables, smart devices and systems.
Sony smartphones have their products under the sub-brand name called Xperia. Hence, all the mobile phones of the company are called Sony Xperia and all the different versions are included with that name.
About Sony Xperia 5II
Sony Xperia 5 was recently released on September 2019. And there is a news about the next Launch of Sony Xperia 5II. Although the launch was not going to happen in the near future but the design, as well as the features, were leaked out. It is said that Sony Xperia 5II is similar to Sony Xperia 1II but us a smaller version.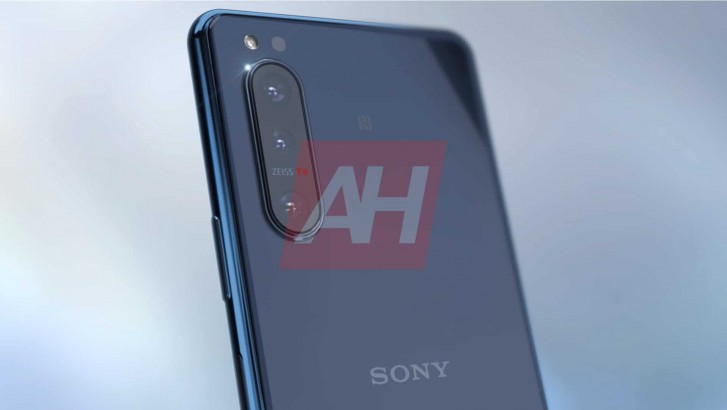 Features of the upcoming Sony Smartphone
According to the Android Headlines, the Sony Xperia 5II has a 6.1-inch full HD+ HDR OLED display with a 120 Hz refresh rate and a 240Hz touch sensing rate.
The leaked news also talks about the new Xperia 5II having CPU of Qualcomm Snapdragon 865 SOC with 8GB RAM and 128GB of storage. The storage can be extended by inserting the MicroSD card in the mobile.
Xperia 5II is said to have a 5G connection. In this modern world, mostly, all the smartphones are coming with triple cameras on the back or multiple cameras. Hence, it is heard that Sony Xperia 5II will also come in with triple camera on the back. The setup is said to have a wide and ultra-wide, telephoto camera.
Out of the three cameras, the first camera includes a sport 12 MP sensor with a f/1.7 aperture lens od 24mm focal length with 82 degrees field view. The ultra-wide camera is of 12 MP sensor with f/2.2 aperture lens of 16mm focal length and with 128 degrees view. The telephoto camera is the same having 12 MP sensor, f/2.4 lens and has 3x optical zoom.
The reporters have mainly leaked the camera quality of the phone i.e. having Zeiss T branding on the camera lens, and having a physical shutter button to capture photos or videos. The smartphone can capture a 4K HDR videos up to 120fps.
The battery capacity of Sony Xperia 5II is 4000mAH having fast charging quality- Type-C USB charger. It also has sport 3.5mm of the headphone jack.
The Sony Company mentions the release or launch date of the smartphone, that will be on 7th September.