Introduction
Lego and Ikea are now in collaboration to make the Bygglek collection of playful storage boxes that will be filled with the lego stuff and it will let the users to directly start building into their surfaces. The complete range consists of four different types of items, a set of lego bricks, two sets of larger size boxes, and one set of three smaller size boxes. Lego and Ikea had first announced their fantastic collaboration in the year 2019. 
The Bygglek is something that should be considered more than the boxes. It is the blend of the store and plays at the same time as stated by the main designer of this product range Rasmus Buch. "Bygglek is the product for the whole family that takes care of the storage problem of the toys and increases the overall creativity at the same time, recreate, remake and replay or just start over".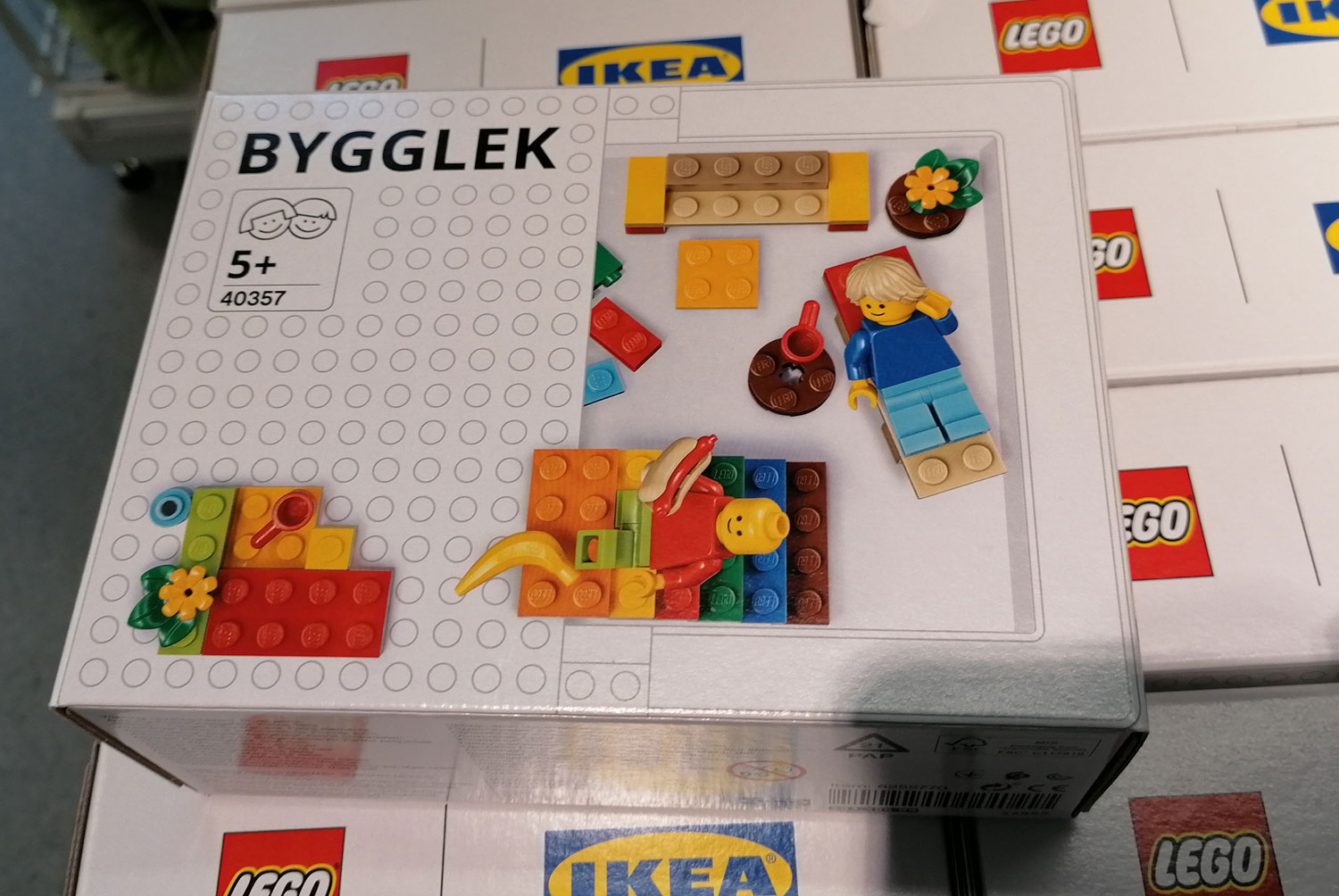 Price range:
These Bygglek boxes specialize in the studs on their lid and the front side of boxes. And they are also completely compatible with all the existing products of Lego and the products that will be launched in the future. The pricing of these products is as follows, 
Bygglek Box large sie: $14.99

Bygglek Box with lid small size: $12.99

Bygglek Box (a set of 3 boxes): $9.99

Bygglek Lego brick set, (201-piece): $14.99
Europe and America will be the first places that will see the launch of this product in October. Ikea will extend its retail to the rest of the world by the end of this year.
Conclusion: 
The overall aim of this collaboration was to infuse more fun into the playing environment of the children at homes, and for adults too. The Bygglek is described by the retailers of toys as the most playful solution of storage for toys at home. This range is offering the consumers the household items that are very much practical and filled with the fun of Legos. The press release about this product by the companies has explained. This aims for the children to tidy up space after their playtime along with inducing the elements of growth and understanding. 
Keeping those qualities and morals in mind, the brands both the company giants have collaborated to bring out the Bygglek range, which has the main feature of Lego studs on their top and front. 
Both bands have done a very good job in terms of innovation in their field of work. The Bygglek is a message to the toy-making industry.  Creating more and more house friendly toys that can generate the scholastic value in their playing time. 
The boxes can be used as a building material in the lego game time. Larger boxes offer more versatility in the options of playing with them. 
Lego has been a very popular brand in the toy industry. Ikea has never been disappointed in producing world-class innovative ideas for new products.